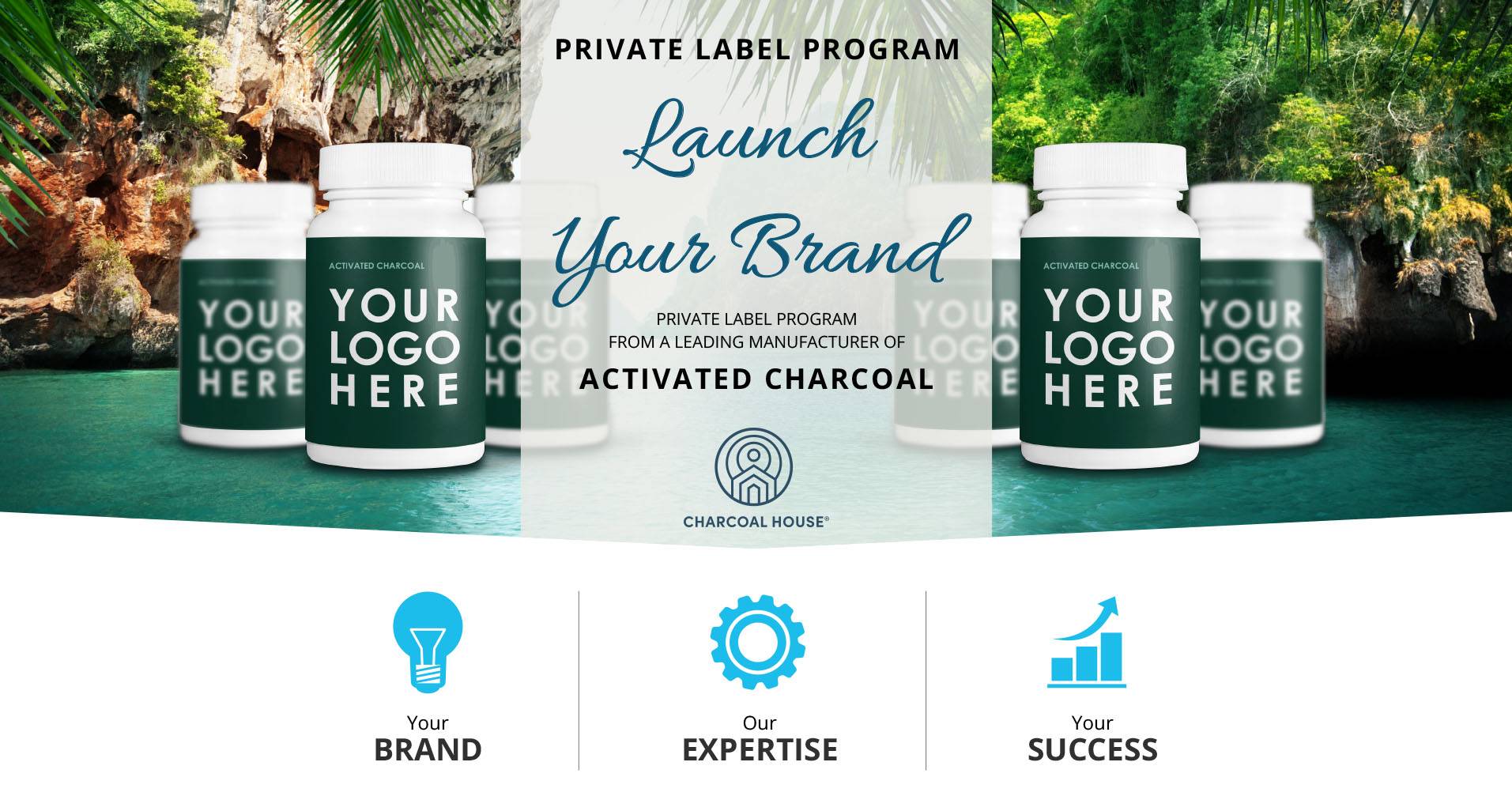 Charcoal House LLC [since 2006] offers the largest selection of Activated Charcoal Health and Beauty Products in the world. Our products are sold Online and in hundreds of independent Health Food Stores. Currently, we also supply Charcoal for many national brand products. With the worldwide surge in interest in natural products, the medicinal qualities of charcoal have become hugely promoted and have resulted in a national trend to incorporate charcoal in many health and beauty products and health foods. This national trend is predicted to surge for at least the next three years.For those wanting to climb on at the front of the train, Charcoal House is pleased to offer Customers our complete Store Brand package of Activated Charcoal [AC] Health and Beauty Products. For your review these products include:
AC Capsules (Vegan)
AC Tablets (Vegan)
AC Powder - Coconut USP
AC Powder – Bamboo
AC Powder – Hardwood





AC Facials Masks AC Toothbrushes
AC Toothpaste
AC Toothpowders AC Soaps
AC Deodorants

W E O F F E R 2 O P T I O N S F O R P R I V A T E L A B E L :

These products are offered in different counts, weights, container sizes and shapes, colors, and master packs that can be tailored to your stores.

Charcoal House also offers Store Brand products in the Household category for Odor Control and a selection of products in the Pet and Garden categories.
We are happy to send an assortment of samples for your review based on your interests and specifications.
We look forward to working with you in introducing this ancient health and beauty remedy that today is found in every modern hospital, Military First Aid Kits, the International Space Station, luxury cars and luxury cruise ships. Isn't it time to offer these time-proven products to your customers?
Please contact us and ask for Store Brand Customer Service.
PH: 308-665-1566
Email: CustomerSupport@buyactivatedcharcoal.com