NATURAL ODOR ELIMINATOR
Eliminate hundreds of odors completely, including cigarette odor, perfumes, mothballs, pet odor, chemical cleaners, fridge odors, skunk, and worse, with virgin activated coconut charcoal. Charcoal House LLC Brand Product.
2 lb - 2 qt. jar

($19.95 )

4 lb - 1 gal. jug

($39.95 )

20 lb 5 gal. pail

($109.95 )

5 Count - Extra Empty Organza Bags

($2.95 )

30 Count - Extra Empty Organza Bags

($16.95 )
PURIFY YOUR WORLD™ with PURE NON-SCENTS® (PNS) granular activated coconut charcoal - the industrial and home choice for eliminating odors - good, bad and ugly!

Charcoal House™ Brand Product.

You name it: mothball odor, pet odors or perfume odors, cigarette odor, mildew, solvents, diaper pails, garbage cans, compost, dead animals, lab chemicals,... PURE NON-SCENTS® adsorbs them all.

This is not the cheap recycled coal-based charcoal most often used in treating municipal waste water.

PURE NON-SCENTS® is made from a blend of virgin coconut shell granular charcoals that are acid-washed for extra strength. Granular Activated Coconut Charcoal was first used in gas masks during WW I and has been used ever since as the premier activated charcoal for air and vapor applications. Its high surface area (1200+ m2/g) and highly developed micr-pore structure makes it well suited for neutralizing thousands of different nuisance and offensive odors. So don't settle for less.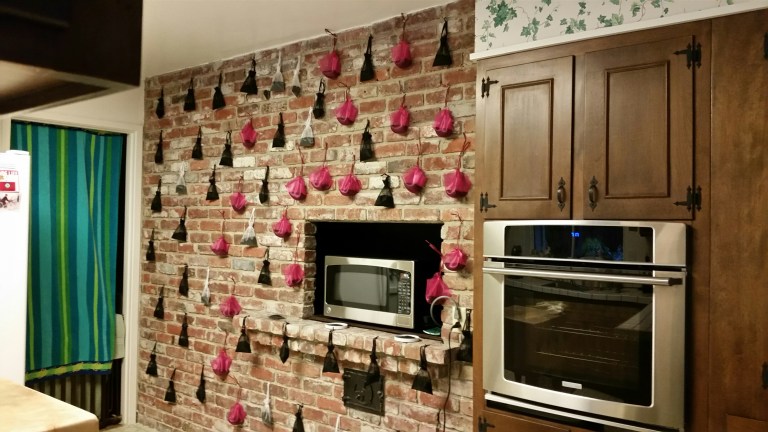 PURE NON-SCENTS® can be sprinkled in garbage cans, litter boxes, in crawl spaces, pet runs, or on compost heaps. It can also be tied in SACHETS and hung just about anywhere there are offensive odors. The sachets work best if they are hung where there is air movement, but they can also be placed in refrigerators, closets, gym bags, diaper pails...

Each jar of PURE NON-SCENTS® includes 5 SACHETS for you to fill as needed.....for FRIDGES, FREEZERS, STINKY SHOES, CLOSETS, CARS, BOATS, MOTOR HOMES, GYM BAGS, DRAWERS. Be creative and DON'T COVER UP ODORS, GET RID OF THEM!

This product is child and pet friendly. If ingested, PNS is rated "Non-Toxic".

Air Contamination Level and Approximate Coverage
LIGHT:


Occasional pollutants
Low population
1 lb / 80ft2

MODERATE:


Populated
Increasing sources of pollutants
1 lb / 25ft2

HEAVY:


Constant source of pollutants
1 lb / 15 ft2

C

RITICAL

:


Constant source of difficult to remove pollutants
1 lb / 8 ft2

For Moderate, Heavy and Critical Odor Contamination we recommend an AllerAir Air Purifier.
---
TESTIMONIES
Rotting Fish Smell
I want to thank you for the great service and the Pure Non-Scents product. We had a
refrigerator fail about 2 months before we went to the cabin again. About 20# of fish filets and meat rotted and the entire house was terrible. After hanging the bags in front of the air return to the furnace and placing numerous plates with a small amount for about 2 hours, the level of odor was greatly reduced. The next day the odor was almost gone. I was amazed it worked so well. We only used slightly over half of the gallon jar. Wow, what a relief. We left all in place and well return in about 2 weeks. I can't begin to tell you how pleased with the product and service you provided. Thank you for having a great product THAT WORKS available. We are proof that the liquid odor removers are, at most. a mask that only changes the odor. What they leave is not pleasant. No odor remaining is what Pure Non-Scents accomplishes.
Best regards, Glenn 2-17-14

Remove Mothball Odor

Hi,
I'm writing to say how happy I am with the way the activated charcoal is working.

Last month I bought a smallish canister of Pure NonScents to see if I could get rid of the mothball odor in a friend's house.

The odor was so strong that I was sure mothballs were hidden everywhere, but it turns out they are long gone -- yet the odor has persisted, probably for years, as it has been absorbed into clothing, carpets and furniture and recirculated via the furnace vents.

My friend, whose nose no longer recognizes the odor, keeps his house pretty buttoned up to conserve on heat bills, so the ventilation isn't great. The house is old and drafty, though, so -- thankfully -- there is some fresh air coming in.

All in all, I didn't have high hopes for the charcoal, which I'd never tried before, but I hung about six of those little bags all over the 1400-sq-foot house anyway. And then was surprised to find that the odor started to dissipate IMMEDIATELY. Within a day things were INCREDIBLY better.

The crystals soon exhausted themselves from overwork, so I emptied and refilled the bags several times, and now I've ordered the bigger bucket -- so I can keep doing this for months until I'm sure the odor is entirely gone. (In the slim chance that my own olfactory apparati have been compromised to the point that I declare victory too soon. But because I don't live here, I doubt that's a big risk.)

I was sure I'd need to get my friend's permission to hang clothes, blankets etc. outdoors, but that hasn't been necessary.

Another thing I did was put high-quality cheesecloth (organic, non-bleached) over all the furnace vents. And replace the filter. When the new bucket of Pure NonScents arrives in a couple days I'll throw some of the crystals down into the vents.

And I've been able to freshen the rugs by sprinkling the stuff all over, then letting it sit for half an hour before I run the vacuum.

So thanks forever, BuyActivatedCharcoal.com, for this great product.
Pat
---
Extra Organza Bags
Empty Organza Bags for PURE NON-SCENTS®